Medicen and the other innovation clusters of the Île-de-France Region are organizing an information webinar on the Sésame Filière and Grands Lieux d'Innovation France 2023 calls for projects, on Thursday, March 9th, at 9h30.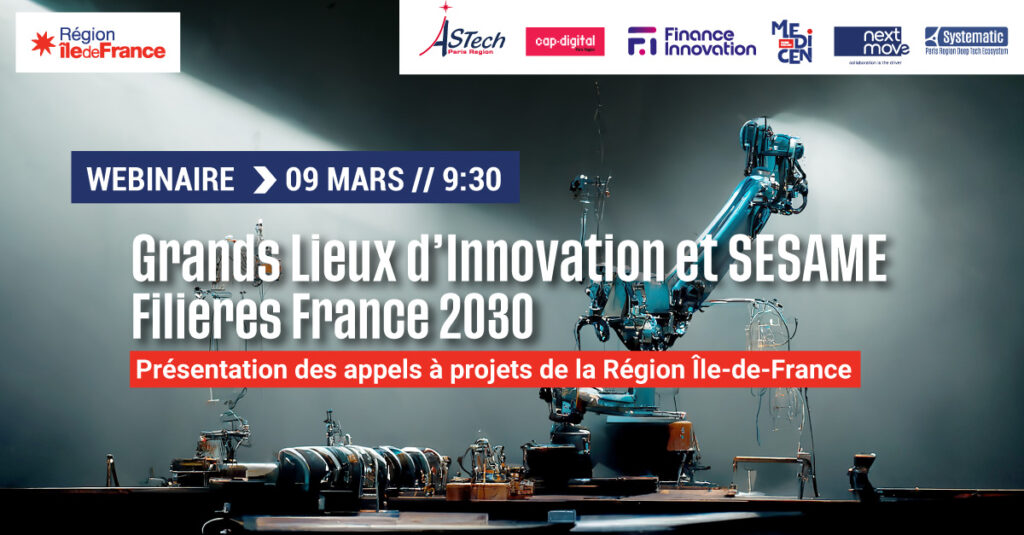 The Grands Lieux d'Innovation (GLI) France 2030 call for projects aims to promote the emergence and development of large-scale innovation places or places of regional interest (shared test bench, pilot industrial unit, technological platform , applied collaborative R&D site, etc.).
The SESAME Filières France 2030 call for projects aims to finance the development of open technology platforms to promote partnerships between academic research laboratories and Ile-de-France businesses.
Speakers for this webinar will be Lucas Verdant, Project manager for Innovation Places at Région IdF, Frédéric Le Magny, Project Manager Technology Transfers at Région IdF, and Romain Vidal, Head of Technology Transfer unit at Région IdF.
Registration is free but mandatory.