Why a digital platform for our community?
Our mission is to promote fruitful interactions between members of the BioConvS community in order to:

Accelerate the search for partners necessary for setting up projects
Catalyze the exchange of ideas and best practices on your themes
Facilitate access to funding through calls for projects
The platform will allow organizations to make themselves known within the community, by sharing their strengths, projects, areas of expertise and news.
The chosen platform is already used by researchers and universities; it is focused on the sharing of projects and the skills of researchers. We will adapt it to the use case of the BioConvergence community by using the matchmaking capabilities of the recommendation engine, under development within the Learning Planet Institute teams.
The approach is centered on the real needs of the members of the Bioconvs community. This open and collaborative platform will make it possible to promote existing projects and resources, initiate new collaborations and analyze the dynamics of the community and its main productions. This tool is part of an "Open Science" dynamic that we support.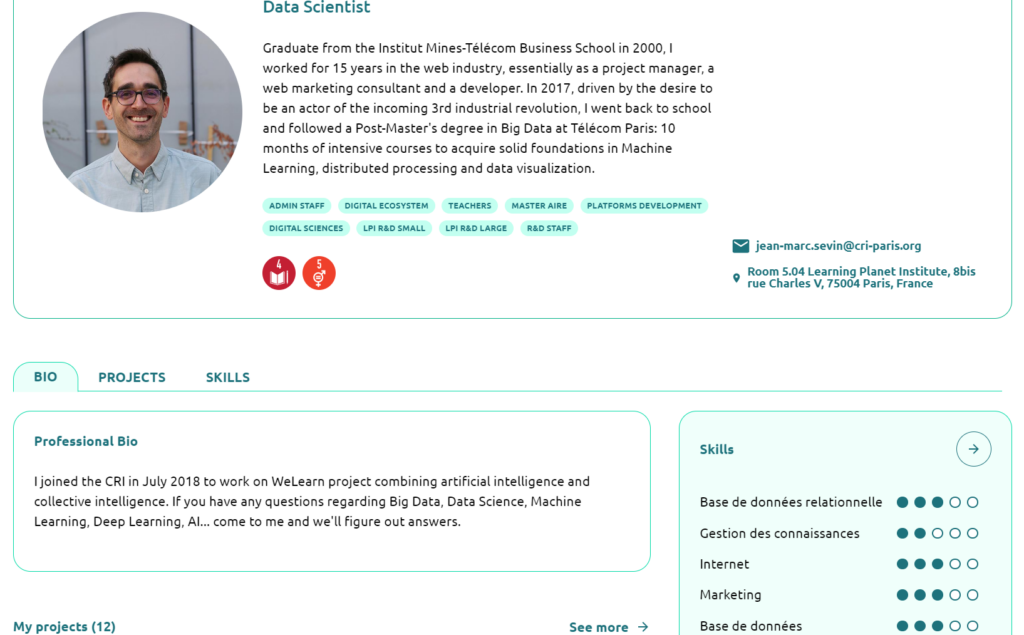 What the platform could do:
Facilitate the automated qualification of profiles of researchers and teams based on their publications.
Search for people in the community interested in a particular topic or with specific expertise. Finding physically close experts with advanced skills on a specific subject is a major problem for young researchers and PhD students.
Increase the visibility of your projects and expertise within the community with little effort.
Use generative AI to facilitate project writing and synthesize trends.
Sharing expensive research infrastructure between members.
Semi-automatic construction of researcher skills profiles.
Addition of researcher-specific competency frameworks to shared projects and automatic reconciliation of competency frameworks
Automatic construction of common interest groups.
Automated recommendation of relevant financing based on your areas of expertise and areas of interest.
Automatic recommendation of scientific publications from members of the BioconvS community adapted to your areas of interest.
Automatic profile recommendation in the community.
What the platform won't do:
Bury you under masses of irrelevant and unsolicited information
Forcing you to fill in information already provided a thousand times elsewhere
Colonize Mars
Prepare your coffee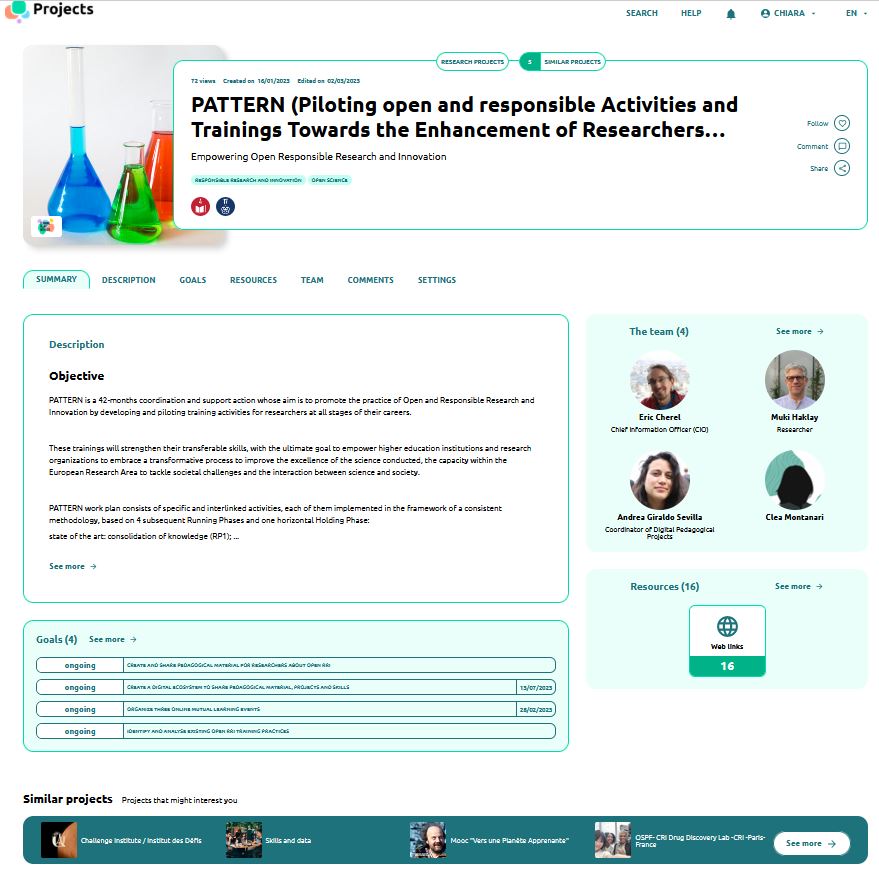 We're looking forward to discussing the implementation of this tool with the DIM community! To participate in the project, give your opinion on the priorities and features of the future platform, contact us.