Are you ready to transition towards health industry? Apply for the EIT Health SCI FI program! This program gives you the skills to grow as an innovator in the healthcare industry.
This online training will help you transition from the world of academic research to the pharmaceutical, MedTech and health industry, accompanied by expert mentors from the industrial world. This program currently offers two different types of registrations (Full programme and Light programme) that adapt to your schedules.
The The DIM BioConvS will sponsor up to 5 registrations to the Light programme. Please apply directly to the EIT's website and do mention in the application that you apply via the DIM BioConvS. At the end of the registration period, all applications with the DIM BioConvS mention will be sent to us for ranking, and 5 young researchers from the Ile-de-France Region will be sponsored to enroll for free.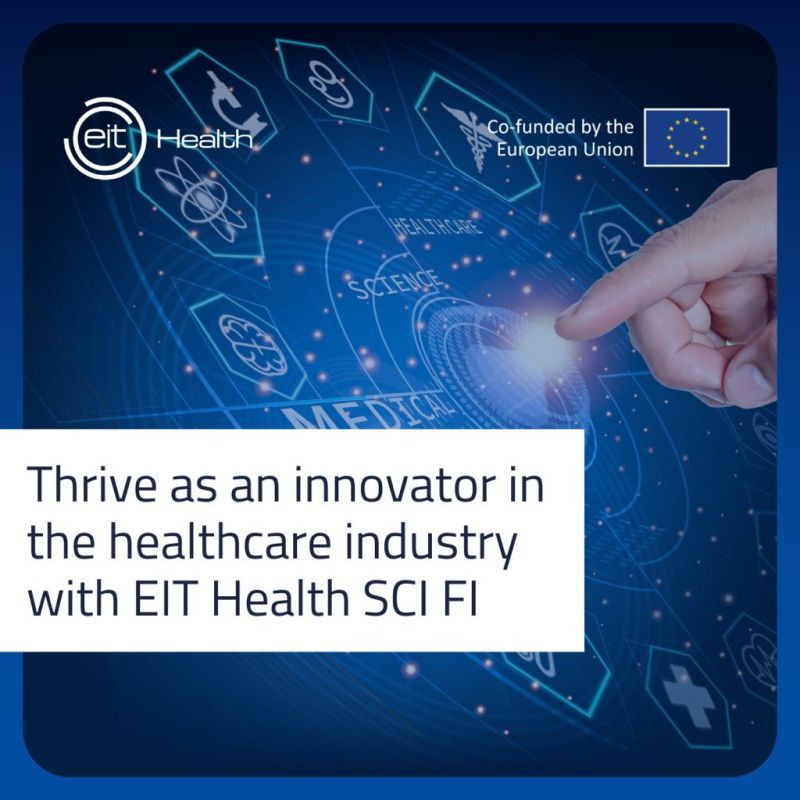 Applications have been prolonged until June 30th 2023!
What this program brings you:
Greater employment opportunities thanks to new skills defined by our industrial partners
An improvement in your creative skills through problem solving, critical thinking and understanding the needs of clients and patients
Commercial skills in access to financial markets and strategic management
Industrial skills by learning preclinical development, intellectual property and regulation of medical devices
Communication and collaboration skills with other key industry players, such as your colleagues and partners
Increased visibility thanks to the EIT Health network, made up of more than 140 partners
Who can apply?
Scientists working in a university, research institute or clinic
Doctoral students from all fields in health – in particular MedTech and Pharma
Former health doctoral students