Empowering young scientists in Biotherapy, Bioproduction and Synthetic Biology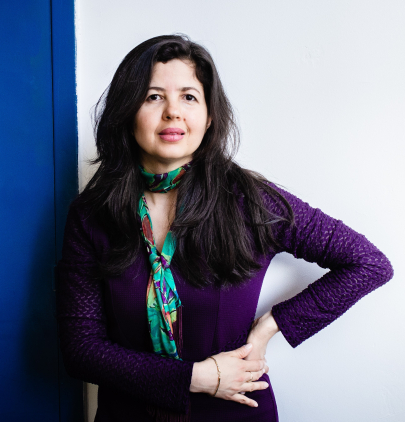 Amanda Silva Brun is CNRS Director of Research at the Laboratoire Matière et Systèmes Complexes (UMR 7057) of Université Paris Cité and winner of the 2021 CNRS innovation medal. She is co-coordinator of the DIM BioConvS, and is one of the driving forces behind the organisation of the 2023 BioConvS' annual symposium, the Innovation Day. We asked her a simple question: Why an Innovation Day? Find the answer below!
The DIM BioConvS decided to dedicate its first annual symposium to the encouragement of young scientists towards innovation. The content of our event will focus on Innovation: why, what and how. The aim is to understand innovation importance, have clear examples and learn how to take action in a concrete way.
Why should I learn about innovation?
The translation of scientific discoveries into innovation holds significant promise in unlocking societal benefits and economic value within the Paris Region and across France. This not only helps us sustain our competitive advantage in the global economy, but also allows us to address unmet societal needs effectively. France is able to emerge as a prominent player in the global biotechnology sector, fostering a rich ecosystem of research institutions, startups, and established companies.
As academic researchers, our contribution can go beyond extending scientific knowledge: we can advance in our quest for understanding while at the same time also considering the use and socio-economic impact of our scientific discoveries. If we neglect innovation possibilities, the fruits of knowledge may be captured elsewhere. Even worst, they may be never captured anywhere.
Each of us has a role to play!
What is innovation, really ?
Innovation is a widely used term that is everywhere. However, innovation can be an abstract notion when we are young researchers. In order to render it more concrete, we propose to discover the journey of other researchers like you who have taken the leap. It is the right opportunity to ask about their successes and their failures and broaden our horizon.
How can I innovate?
If you wonder how you can innovate, our Innovation Day is the right event for you! This landmark event will serve as a nexus for researchers, academic innovation pioneers and the concerned institutions to exchange insights, tackle bottlenecks and explore cutting-edge solution.
France and Île-de-France offer various funding opportunities and collaborative networks that can facilitate the path from research to innovation. Familiarity with the French innovation landscape can open doors to collaborations, access to state-of-the-art facilities, and potential partnerships, accelerating the translation of research findings into products and services in the market.
Our workshops are designed to help young researchers to cross the first hurdles of learning the innovation vocabulary, understanding the ecosystem that can help them, and finding a few tools to orient themselves in the innovation landscape. Besides, we provide the opportunity to learn more about cutting-edge technologies, regulatory issues, intellectual property and market dynamics to accelerate the ability to develop innovative solutions.
---
The BioconvS Innovation day will take place on November 14th. This can be your first step to experience innovation as a stimulating momentum in your career. Join us at the Conseil Régional d'Île-de-France. Together, we'll push the boundaries of scientific discovery and innovation.
---