We are happy to announce to our community that the DIM BioConvS will sponsor up to 5 grants, for a value of 1000€ each, to attend the ESACT's 3rd Bioprocessing and Manufacturing of Gene and Cell Therapy Products Course, which will be held from September 24th to September 28th in a small town named Llafranc in the heart of Costa Brava, Girona, Spain.
Our community has manifested a strong need of training in biotherapy and bioproduction and we are proud of having identified this excellent, world-renowned course which is at its 3rd iteration this year.
The course is an intense dive into "key bioprocessing aspects, analytical toolsets to assess the quantity and quality attributes, and regulatory challenges for the manufacturing of ATMPs, providing also a solid fundamental basis on vectorology and stem cell biology. The course is designed as an interactive 5-day program with the number of participants restricted to 30 to foster interaction among speakers and attendees."
The lectures
Introduction to Gene Therapy & to Cell Therapy
Immunology, Virology & Vectorology
Cell Line Development for Viruses Production
Stem Cell Biology
Gene Modification of Cells for Therapy
Bioreactor scale-up, scale down and single use Bioreactor for Cells based Products & Viral Vectors
Downstream processing for Cells based Products & Viral Vectors
Omics in Bioprocess Development
Manufacturing Cells based Products & Viral Vectors
Novel Modalities in Gene & Cell Therapy
Scale-up and the Role of Automation in Gene & Cell Therapy
Process & Product Analytics
Health Technology Assessment/Economics
Decision Tools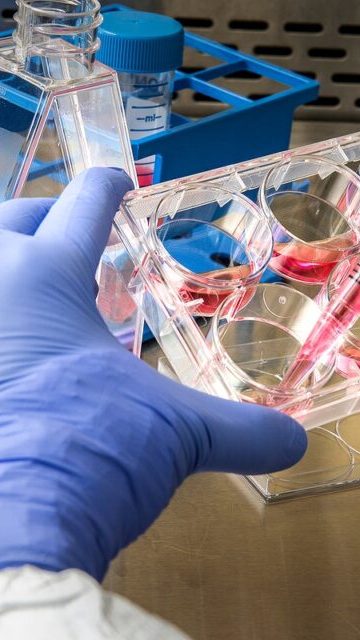 Application process
We managed to reserve 5 places of the 30 available in this course through a partnership with ESACT. If you want to apply to get a grant through the DIM, you need to send your information and a motivational letter through the link below before May 15th, 2023. Results will be announced by the end of May.
Please note that the DIM will cover only the cost for the course ticket, which includes accommodation and food. Travel expenses will remain at the charge of your lab.